Regular price
Sale price
€16,50 EUR
Unit price
per
Sale
Sold out

3er PACK
Shades TONER 9.62 / 9RV 3 x  60ml

PPD und Ammoniak frei Demi-permanente Pflegefarbe mit Superglanz.

Vorteile
· Sorgt für eine sanfte Färbung, Gesundheit und Glanz
· Hellt nicht auf, färbt und erfrischt nur die matte, verblasste Haarfarbe
· Kann nach dem Färben als letzte Pflege verwendet werden, um eine goldene, aschgraue oder eine andere Farbe hervorzuheben
· Neutralisiert unerwünschte Gelb-, Orange- und Kupfertöne
· Wirkt als Conditioner zum einfachen Kämmen
· Ohne Ammoniak  und Ohne PPD komfortabel und geruchsneutral
· Schnelle und einfache Anwendung, Einwirkungszeit nur 20 Minuten
· Hält 6 bis 8 Wäschen - kein Ansatz
· Erhöht das Haarvolumen nach dem Färben
ANWENDUNG:

1.Mischungsverhältnis 1:1 für das stärkste Ergebnis, 1:1,5 oder 1:2 für Gloss. Liquid Toner:INITIATOR 1,5% OXIGEN je nach Intensität. Clear Toner kann mit jedem Farbton gemischt werden, um den Ton der Formel zu verringern oder aufzuhellen.

2. Auf handtuchtrockenes Haar auftragen. Bei der Verwendung auf handtuchtrockenem Haar erzielen Sie eine sanfte Tönung des Haares.

3. Nach dem Auftragen 20 Minuten auf normalem Haar und 40 Minuten auf grauem Haar einwirken lassen. Für dickes Haar lassen Sie die Shades 15 Minuten lang unter einer Kappe einwirken und erhitzen Sie das Haar dann. Entfernen Sie die Kappe und lassen Sie das Haar 5 Minuten lang abkühlen. Für strapazierfähiges graues Haar lassen Sie es 20 Minuten lang unter der Kappe und erhitzen Sie es. Nehmen Sie dann die Kappe ab und lassen Sie die Farbe weitere 20 Minuten lang bei Raumtemperatur einwirken.

4. Danach reinigen Sie Ihre Haare mit organic Moisture Shampoo, schließen  Sie mit dem Conditioner/ Detangler ab.
View full details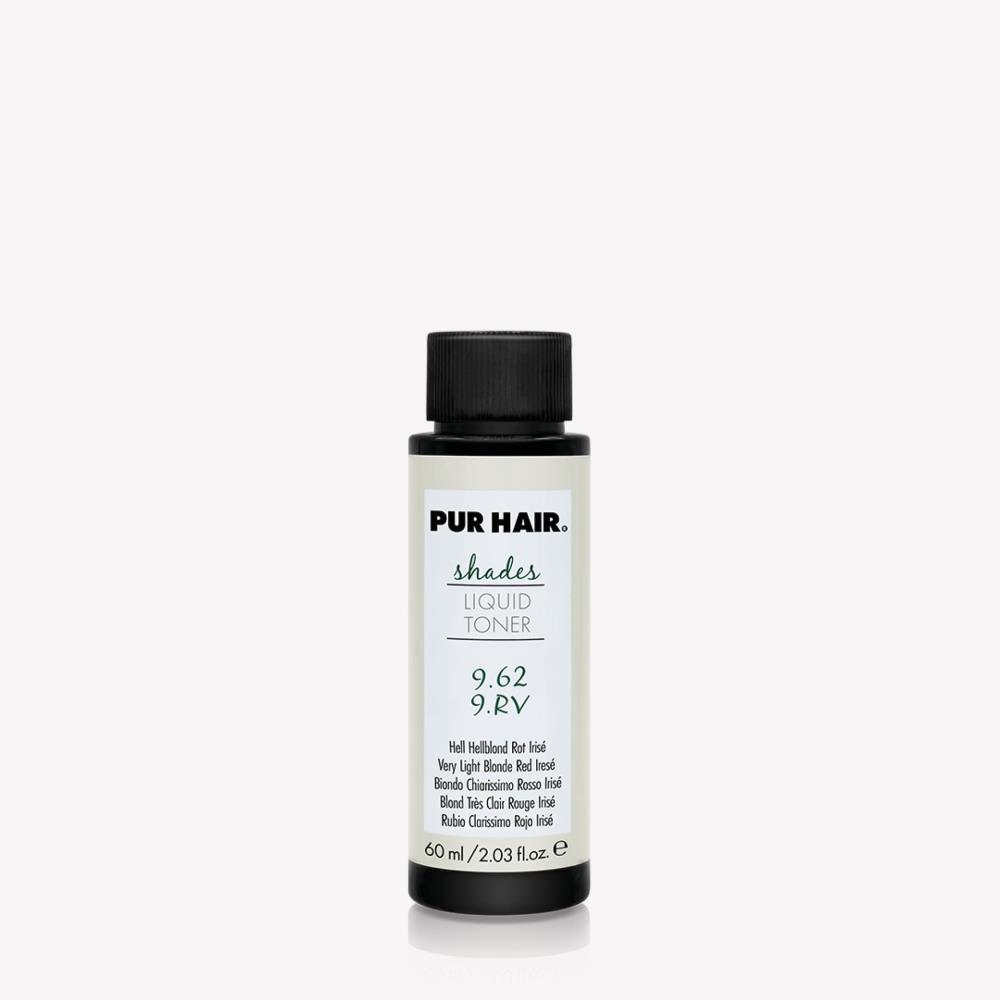 You might also be interested
Why KOLOR4YOU products?
Our paints have the best formulation with very good coverage and the best value for money. The best decision for the price-performance ratio.
Exclusively for hairdressers

Form made by hairdressers for hairdressers

Best price

Good product and good results for the best price

Simple application

No rocket science, comes with instructions for use

Shipping faster

Ordered today, at your door tomorrow